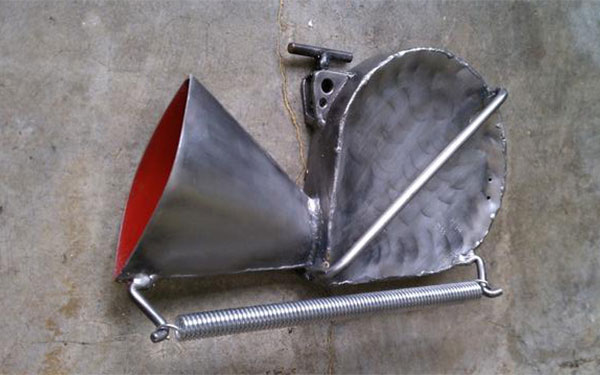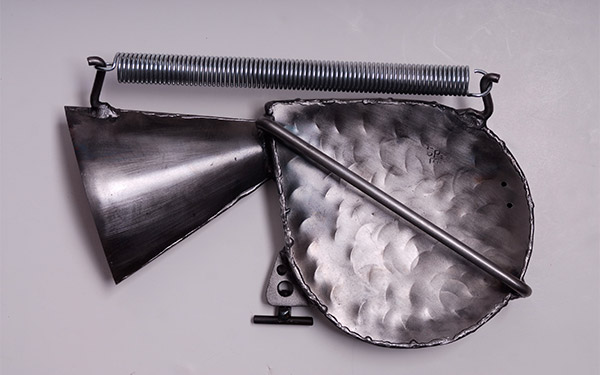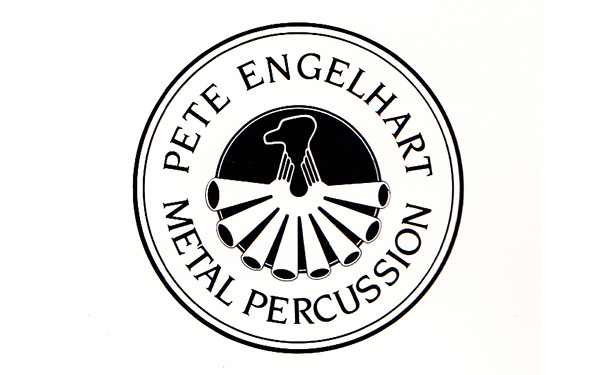 3/3/2023 : NOTE : Mother Nature has not been kind to California! This has disrupted Pete's supply of materials. He currently has many orders inhouse and is working through them. At this time, he is not accepting new orders . Please check back in a couple weeks.
Be patient! It's worth the wait. :)
Snail
A combination Reco Reco / Satellite Drum / Bell. When struck with a stick, it produces combinations of metallic sound with natural spring reverb. Mountable.
This esoteric instrument can be played in numerous ways. It's the type of unique piece that makes Pete's name synonymous with artists like Airto, Walfredo Reyes, Richie Garcia and other great percussionists.
Best Seller. Iconic Pete Engelhart instrument.
$159
Videos & Additional Photos