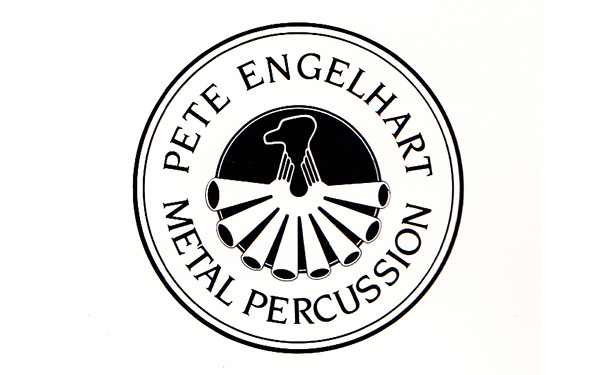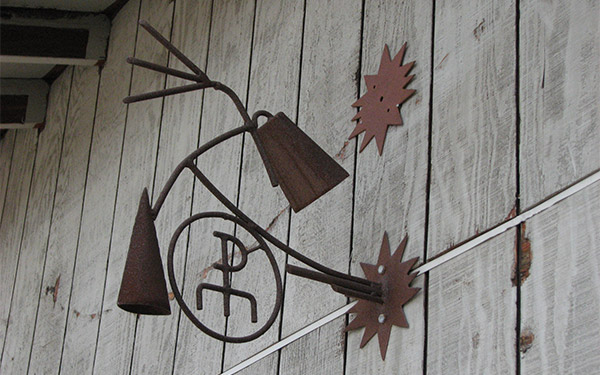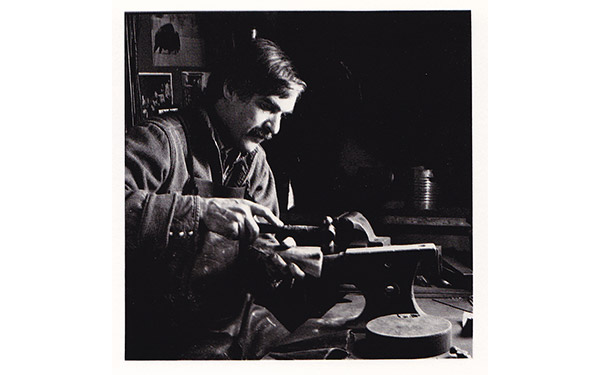 Rhythm Magazine says
" ... Pete is a serious artisan who has quite literally forged a reputation as the most prolific producer of handmade cowbells (among other wonderful otherworldly creations such as the popular Crasher) and all with distinctive, musical tones, shapes and designs that take the realm of metal percussion into the future."
Pete Engelhart
began crafting metal percussion instruments after spending time in Brazil in the 1950's. He combined his life long love of jazz, a knowledge of latin rhythms and sounds, and his ability as an artist to produce complicated resonant tuned bells. The first instrument sold by Pete went to Shelly Manne while Shelly was performing with The L.A. Four. And now, the list includes great players from all genres ... Mickey Hart, Airto, Billy Higgins, Terry Bozzio, Dale Crover, Valerie Naranjo, Rich Redmond ... way too many to list here!
Pete has now been hand crafting metal percussion for nearly 50 years. He has designed a large variety of highly creative instruments played worldwide by both hobbyist and professional musicians.
This current line of 8 instruments has been designed to fill the basic needs of the working drummer / percussionist. It represents the Essential Toolkit for the modern drummer.
(But ... there's 14 instruments for sale on Pete's site!?!? Yup ... The Essentials with a few extra for those that can't get enough Engelhart sounds!)
The metal instruments are all hand made with care by Pete Engelhart. The bells are made of heavy gauge metal and are individually tuned.
Be sure to check out more great Pete Engelhart hand-crafted musical instruments available at your local Gon Bops dealer. www.gonbops.com/pete-bells.php
Photos & Videos