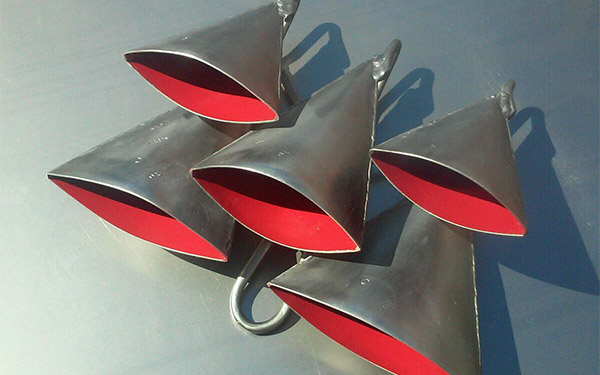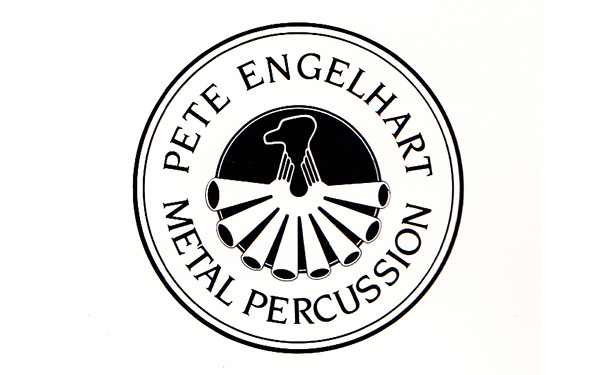 Note : Due to a recent metal shortage, Pete has a pretty big workload to catch up on right now.
He is not accepting any new orders for the short term. Please check back in a few weeks.
5 Bell Pentatonic
We are often asked about the "Arthur Hull" bell. Well, yes - Arthur does use this bell quite a bit, but we like to call it a 5 Bell Pentatonic ... you can call yours whatever you like. :)
Five bells mounted on a frame, the 5 Bell Pantatonic scale begins from C and concludes on the A above. The scale intervals are chosen by the maker. Handheld or can be placed on a table for playing. Particularly popular at drum circles.
Available now in limited supply ... as time permits. This instrument is a time-consuming piece for Pete to make, so be patient!
$230
Videos & Additional Photos